Sincerely. About Beauty
Effective taking care of yourself
– BASIC CARE
Basic care for beginners and discovering the needs of their skin. The Claré Basic series is the answer to the most common needs of the facial skin. Cosmetics from this line are characterized by simplicity, minimalism and high efficiency. The formulas are characterized by a high content of active ingredients and focus on the daily care challenges of various skin types and on solving the most common skin problems.
Claré Basic is the perfect skin preparation for the beginning of a joint journey with Claré. 
Getting ready for even more!
– PRO CARE
A professional tool for offices and demanding clients who are aware of the needs of their skin. The Claré Pro care series consists of advanced cosmetics designed for professional use in beauty salons – also available for use at home. High, effective concentrations of specialized ingredients and revolutionary formulas, composed with a focus on maximizing the intended goals, allow for a multi-directional fight against all cosmetic skin problems. You will feel the difference. Look after yourself. As you want and need.
Self-expression, that is, makeup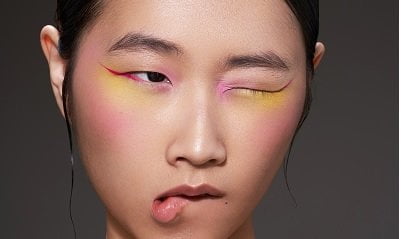 – MAKE-UP
Self-expression is a privilege of our time. Today, as never in history, we can be more and more ourselves, bravely, honestly and independently. Get to know Claré makeup and create yourself as you want to be. Delicate, predatory, natural, bold, colorful, clear. You decide. Well-groomed complexion is an absolute basis and condition for a beautiful appearance. Powders, highlighters, blushes and bronzers allow you to create a wonderful background for your eyes or lips, add freshness and shine. Perfectly pigmented eye shadows are the character of the styling. Intense colors – when you want to go crazy. Subdued – when you want to dazzle with your natural glow. Claré make-up allows you to dot the i. Emphasize, emphasize, create, surprise, play. Express yourself the way you feel. Freely. As You want. Simply.